...on the site of the Cow Harbor Inn, of which the conversion to a TD Bank branch has finally gone forward in the last week or so. This was last night: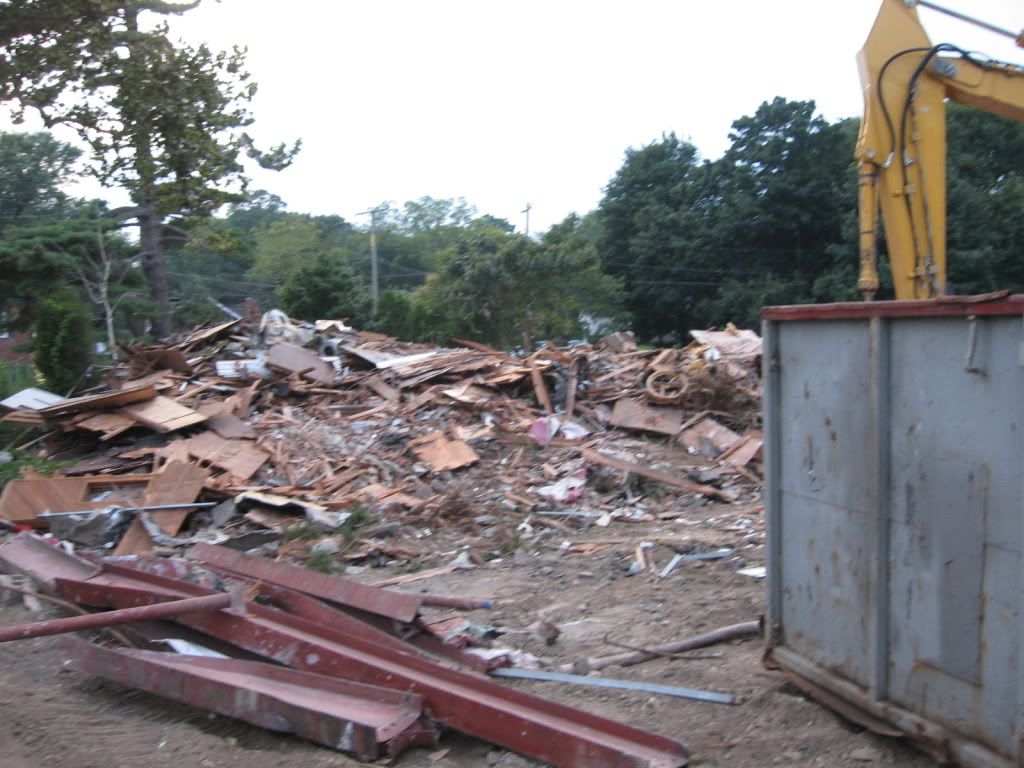 By contrast, this is a shot from across the street nearly three years ago:


In recent years, the site had become overgrown, but as recently as a week and a half ago, the building was still standing...no longer. I'm glad everybody appears to have sorted everything out and the work is moving forward; once the new structure is up, there won't be an eyesore at one of the primary entrances to Northport Village. I disagree with a passing runner who said that it was "sad" to see the old structure go.

Which brings me to my next point...these runners! In specific, the runners training for the Great Cow Harbor 10-Kilometer Run a month from now. On each of the six Wednesdays before the race, the Northport Running Club organizes preparatory runs on the actual race course. Unlike race day, however, they share the road with normal vehicular traffic. They don't share it particularly well, occupying both shoulders in addition to the sidewalk (where they all should be, regardless of which side of the road it's on). I don't even have the option to go around them, as both routes out of Crab Meadow are part of the course. I have the utmost respect for them and the energy and endurance they bring to this undertaking. This feeling is heightened by my admission to myself that this won't be the year I tackle the course. But what they do on these training runs is both discourteous and unsafe.

Sorry about that, but I needed to vent it. I'm over the immediate frustration, but today has been a long day and the exhaustion is coming out onto the keyboard. This was the first day of new student orientation at Hofstra; full coverage to appear here soon.