I am here in Ithaca today to watch Cornell
play
destroy Hofstra in the first round of the NCAA men's lacrosse tournament. The trip was without traffic, but not without incident. Only three miles from home did I lock myself out of my car - the first time I've done that in years. Some parental assistance was required to access the vehicle. Then shortly after I got gas in Pennsylvania, I looked in my side mirror, and -
holy shit! The cover for the gas tank cap isn't latched!
This required me to exit at the next interchange, and confirm that I had indeed capped the tank.
But now I've arrived, I devoured a World Famous Pinesburger, and the Blue Trooper has been broken in on the hills of this city. Looking at the sky on the way in, I wasn't sure that bringing an umbrella was wise, despite the weather report. I was fortunate that I had some sunscreen in the computer bag. But sure enough, just as I drove onto Cornell's campus, I see the pitter-patter of droplets on my windshield. It's crazy...but that's Cornell, and I love it.
More tomorrow, but for now, just this...
LET'S GO RED!
(Edit, 1100Q, 10 May: Here's the picture of the Pinesburger.)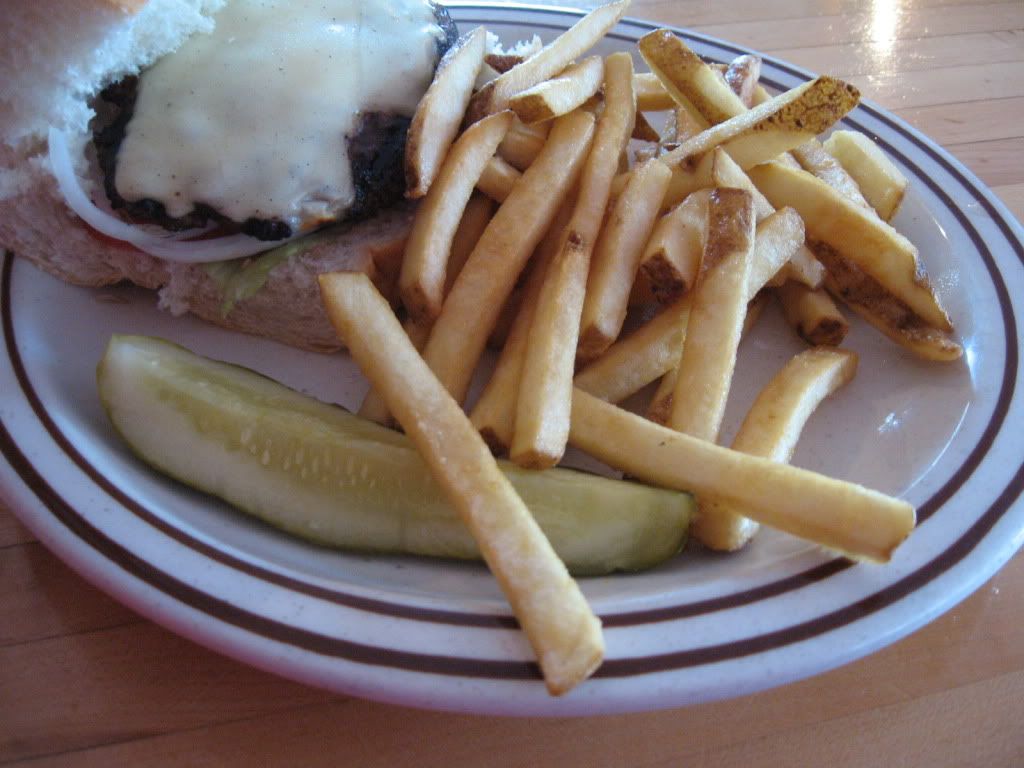 For the uninitiated, the description directly from the
Glenwood Pines
site: "a six ounce cheeseburger served on french bread with lettuce, tomato, and onions, and your choice of 1000 Island dressing or mayo." This one is well done with Thousand Island dressing.