A montage from Thursday afternoon:
| | | | | |
| --- | --- | --- | --- | --- |
| | | | | |
| 3:17 p.m. | 3:41 p.m. | 4:01 p.m. | 4:08 p.m. | 4:13 p.m. |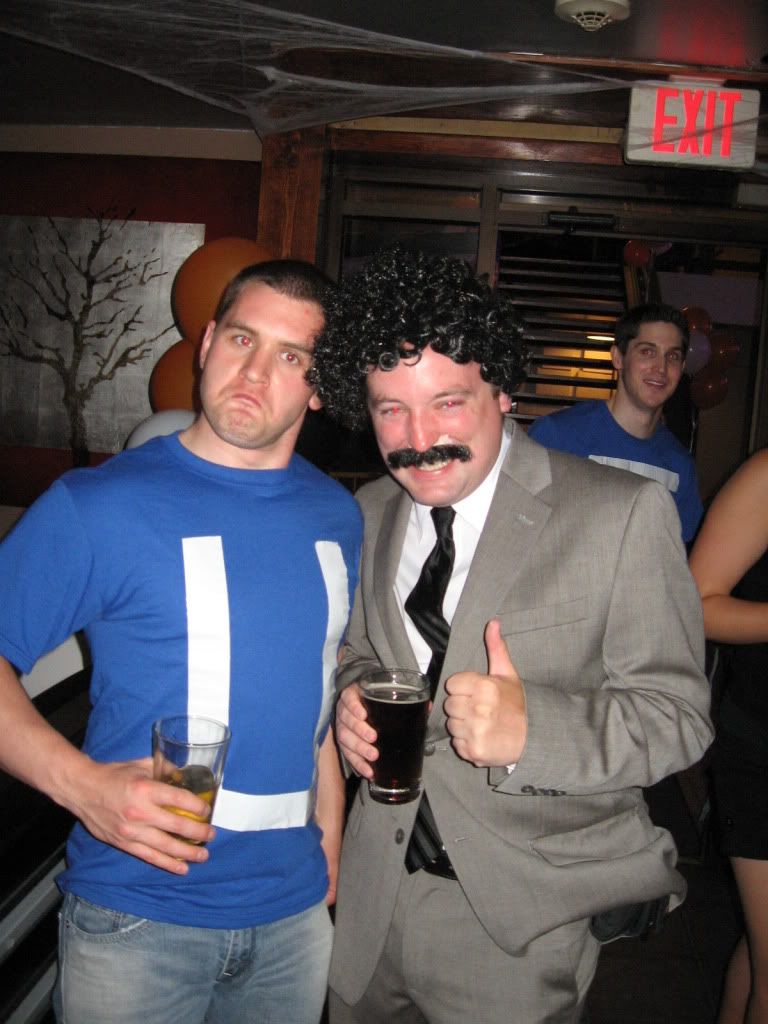 JAGSHEMASH, my name Borat! This my friend Unity, from fine American children's program "Junctions of Jingle-heimer."
The morning routine in Bismarck was similar to most others - except for the rain, which started to fall just as I left. When I placed the Garmin on the mounting lever, they crashed to the floor, leaving the suction cup attached to the windshield. I can't operate with the GPS device in my lap or otherwise unsecured, so it's time to go looking for some Velcro...or a new mounting arm. I couldn't find either at Wal-Mart, and the local Best Buy wouldn't open for another twenty minutes. Lowe's came through with the Velcro, I set it up, and away we go. An hour into the day's trip, I needed to pull off the road to nap for the second time in the trip. Just as in California, it was a wise call, as I resumed course refreshed. The rain continued off and on through gas and lunch, but finally seemed to break as I entered Minnesota. I was WRONG. After a brief rest stop at 3:20 p.m., the skies opened up with a fury. This was violent rain, the kind that thwacks hard against the windshield. On top of this obstacle, I was low on fuel, and having some trouble spotting the exit signs. This is another instance where the Garmin, which by this point I'd started to refer to as "road trip control," came through huge, by letting me know how far to the exit with gas. After fueling up, I briefly wrestled with whether or not to continue; ultimately, I decided it best to push through it. And sure enough, twenty minutes later, I was under partly cloudy (and thus partly blue) skies.
The only other thing hindering me on the way in was a crash on I-94, and by 6 p.m., I was at the Hotel Minneapolis in its namesake city's downtown. Dinner was at the
Rock Bottom Brewery
, and consisted of another quality burger and beer. I considered heading for
Spin
, a nightclub not far from the hotel, but they seemed to have some benefit thing going on, so I passed. I ended up at
The Lone Tree
at the corner of Sixth Street and Hennepin Avenue, and it wasn't bad. I was a bit puzzled by the decor, which was reminiscent of Halloween; I couldn't determine why. Not until late did I notice the poster in the bathroom advertising a "Halfway to Halloween" costume party...for the following night. The billing was by no means accurate - if it truly were six months from All Hallow's Eve, it would just about be my birthday. But I elected to play along...and to return the following night in the spirit of the thing.
The first venture of the following morning was a light rail trip to the
Mall of America
in Bloomington. It is as massive as it's made out to be, with
a fully enclosed amusement park inside
. Despite walking around in much of the building, I only bought one thing - a new mounting arm for the Garmin. On the way back, I took some pictures of downtown Minneapolis, including the Metrodome. I then returned to the hotel to research this costume. It seemed there was no option but to fire up the Blue Trooper, even on the off day, and head out to Party City in the north end of Minneapolis. When I got there, I searched for the "used car salesman" wig and mustache, wanting to pair them with a suit and appear as Ron Burgundy. But I couldn't find one. So I chose the "Eurasian traveler" look instead...that's right, I was about to become
Borat Sagdiyev
. I then went next door to Target and dropped a not-insignificant amount of money on a suit. That's a nice thing about this costume - even after I finished with it, I have a suit to wear in any other situation necessary. Once I got back to the hotel, I found an image of a Kazakh driver's license on the web, and made some slight modifications to insert Borat's name. I headed across the Mississippi River to wash my hands in it, as I did when I crossed over the first time in St. Louis. On the way back, I took pictures of
the reconstructed I-35W bridge
; it was the one that collapsed into the river less than two years ago. Then it was time for dinner; that ended up at the
Hard Rock Cafe
, just across from the Target Center. As I looked around the room, I didn't notice any Prince memorabilia; I would have certainly expected some, given that he hails from this city. the waitress told me that there was
a whole wall full of it upstairs
.
It was then time to return to the hotel and suit up for the night's festivities. One problem, though - the mustache wouldn't stick. I had to figure out something, quick...and then I remembered that I had waterproof bandages in my backpack. That's it! They're designed to stick to skin! And they worked, or at least they would for a while. I placed a generous supply of them in my pocket and took off. The costume was well received at the Lone Tree. The
selling
giving away
of drinks between 9:30 and 10:30 was well received by me. There were several other excellent costumes there. Of all of them, one stood out - four people dressed up in shirts that had the letters "F", "U", "C", and "K." I immediately recalled the source: the
Jingleheimer Junction
sketch from
Saturday Night Live
back in 1998. Quality work. All in all, there was drinking, and carousing, and
pictures with
random young women
. But there was something else, something far more unsettling. Just after eleven, I came out of the bathroom (both to use it and to fix my mustache) and heard the number "911" multiple times. I knew this couldn't be a random mention in conversation, or a prank; someone was really hurt. And in fact, laying there was an unconscious young lady, apparently having hit her head. The response from the Minneapolis police and paramedics was swift, and the crowd stayed back and let them do their work. As I saw the girl move her arms as she was carried out on a stretcher, I had to resist a slight urge to applaud, as is custom when an injured player is taken from the field, court, or ice in sports. At least she seemed to be somewhat all right. I ended up staying there for a while, and though the night ended as they all do (with me leaving the place alone), I still had a great time. I certainly might consider Minnesota as a potential future home, given what it showed me over the day and half I was there.
Pictures:
Day 24 (Bismarck-to-Minneapolis)
|
Day 25 (Layover in Minneapolis)